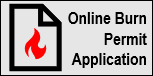 April 9, 2020
S
M
T
W
T
F
S






1

2

3

4

5

6

7

8

9

10

11

12

13

14

15

16

17

18

19

20

21

22

23

24

25

26

27

28

29

30








ALERT: A message from PCFD #23 regarding Covid-19


Posted: Tue, Mar 24, 2020, 1:30 PM, Expires: Wed, Mar 24, 2021, 1:30 PM

Today is Thursday, April 9, 2020




29815 State Route 706 East, Ashford, WA 98304




Station 87 is the main headquarters for District 23 operations. The station has offices for the Fire Chief, Batallion Chief and Administrative Assistant. The station also has a large conference room, kitchen facilities, bathrooms, a fitness room, SCBA refill station, laundry facilities, fleet mechanic equipment, and equipment and supply storage.

Click on any of the photos below for a larger image and more photographs of each aparatus assigned to this station.




Engine 87

1993 Pierce Lance 1500 GPM Waterous Pump 750 Gallon Tank 25 Gallon Foam Cell Onboard Foam Eductor and Foam System



Tender 87

2010 Freightliner

4000 gallon tank

850 gpm pump

Built by Randco Tanks in Kelso, WA

New to District 23 in December, 2019!



Utility 87

Ford Expedition - Fire Chief



Aid 87

2014 Ford F550/Horton 4x4 Ambulance

Whelen emergency & LED scene lights

Dual air horns

Air ride suspension with automatic dump

Acquired by PCFD#23 in 2018, in service on March 2, 2018