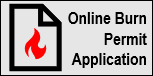 July 8, 2020
S
M
T
W
T
F
S






1

2

3

4

5

6

7

8

9

10

11

12

13

14

15

16

17

18

19

20

21

22

23

24

25

26

27

28

29

30

31






ALERT: A message from PCFD #23 regarding Covid-19


Posted: Tue, Mar 24, 2020, 1:30 PM, Expires: Wed, Mar 24, 2021, 1:30 PM

Today is Wednesday, July 8, 2020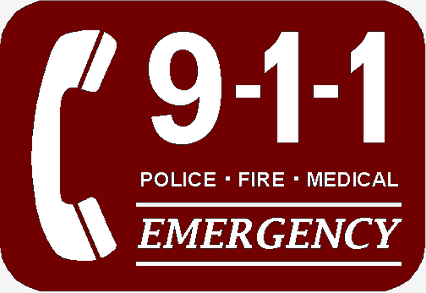 Calls To Date:


Type

2020

Avg

Diff

Total:

145

120

+21%

EMS:

112

77%

89

74%

+26%

Fire:

25

17%

21

18%

+19%

Other:

8

6%

10

8%

-20%



Total in 2019: 342 (0.94 calls/day)

So far in 2020, we've had an average of 0.80 calls per day.

As of Tuesday, June 30, 2020









Station: 87 | 86 | 85

Mostly Cloudy
Possible light rain tomorrow morning and afternoon.

54°
Feels Like 54°
↑ 68° ↓ 53°

Dew Point: 51°
Wind: 3 mph

↓


Gust: 6 mph
Visibility: 7 mi
UV Index: 0

As of 4:35 AM 07/08/2020

See Full Forecast
Powered by DarkSky








Pierce 23 Fire and Rescue is a municipal agency that provides fire protection, fire prevention and emergency medical services to the 2,500 residents of the towns of Ashford, Elbe, and Alder in rural south Pierce County, at the Gateway to Mount Rainier. We have four stations, 18 apparatus, 24 active volunteers and 3 paid staff members who provide 24/7 coverage for District #23, a coverage area of approximately 67 square miles. The district has two major state highways (State Route 7 and State Route 706) and serves as a vital transportation corridor to the south west side of Mount Rainier National Park. The district also has major water resources including the Nisqually River and Alder Lake, a 7-mile long reservoir ending at Alder Dam, which provides power to thousands of homes in Pierce County.

This website is designed to be a source of information for residents, visitors, fire fighters, and neighboring fire departments.















2009 Firefighter I academy: establishing supply at the hydrant






Due to Covid-19, we have made the difficult decision to cancel our annual fire department open house on Saturday, August 15, 2020. We would like to thank our vendors and agencies who have made the annual trip to allow our citizens to learn and explore. We look forward to a return to the annual open house in 2021.

While the open house has been cancelled, we are going to continue to host the blood drive via Cascade Regional Blood Services, scheduled the same day on Saturday, August 15, 2020 from 10:30 AM to 4:30 PM. The impact of COVID-19 continues to affect the local blood supply as other canceled blood drives have caused a significant drop in donations. All blood types are needed, especially O+. Donors must have an appointment to donate at blood drives at this time.

If you would like to schedule an appointment to donate blood on Saturday, August 15, 2020, from 10:30 AM to 4:30 PM, please use this contact form to reserve a spot. We thank you ahead of time for your generous donations during this time!

Friday, June 26, 2020 11:26:00 AM


If you live in D23 geographical boundaries and need a residential burn permit, please visit the following link and provide all necessary information. Once approved, your permit can be sent to you electronically or mailed to you. The link to the form is here: PCFD #23 Online Burn Permit Application. Once reviewed, permits can be mailed or emailed to you.
Friday, March 20, 2020 3:48:00 PM

Pierce County has launched a text-to-911 service that will allow anyone to send a text request for emergency help if they can't safely place a voice call to 911. The new service, launched Wednesday, provides the community - including the deaf, hard of hearing, or speech disabled - a potentially life-saving option to reach 911. It is also available for those in a situation where calling 911 might endanger a life or escalate a threatening situation. Officials caution that text-to-911 is not a service of convenience - it is for emergencies only. While voice calls to 911 are still the most effective way to get emergency help, text-to-911 is available for situations where someone cannot safely make a voice call.

If you do send a text to 911, there are a few things to remember:

Your first message should include the nature of the emergency and the exact location, including city. (When you text or call on a cellular phone, 911 may not know your precise location.)
Keep messages brief. Do not send photos or video, or use group texts, abbreviations or emojis.
Keep your cell phone with you so you can answer questions and receive instructions.
If you are trying not to be overheard requesting help, remember to silence your phone.
Currently, text-to-911 service is only available in English.
Although South Sound 911 has tested the service, the agency does not control text delivery from mobile carriers or devices.
If text-to-911 service is not available, senders should receive an automatic reply stating the service is unavailable.
There may be instances when a voice call cannot connect due to poor cellular signal or other phone service interruption, but a text message can still go through.
For more information about text-to-911 in Pierce County visit southsound911.org/text911.

Wednesday, March 27, 2019 11:35:00 AM

Pierce 23 Fire and Rescue is looking for committed volunteers who wish to serve their community as a trained first responder. Being a volunteer firefighter is an exciting job that comes with lots of satisfaction, camaraderie and experience. Volunteer personnel respond to calls for help 24 hours a day, 7 days a week, in all kinds of weather and conditions.

Roles for volunteers include emergency response personnel (Firefighters/EMT's) as well as support personnel. Men and women age 18 and older who are in good physical condition and have the desire to serve as firefighters are eligible to apply for emergency response positions. Anyone age 18 or over may apply for and serve in support positions. All applicants must pass a background check and physical exam, provided by the department upon acceptance.

Volunteers with Pierce 23 Fire & Rescue do not need any prior fire or emergency service experience. Volunteers will attend weekly drills and other training classes (such as EMT training and Firefighter academy, driver/operator, water rescue, as well as other advanced training), and will be provided with all necessary equipment by the department.

If you are interested in volunteering with PCFD#23, please click here for more information!
Monday, March 5, 2018 3:16:00 PM

Get alerts about emergencies and other important community news by signing up for our Pierce County Alert Program. This emergency notification service enables Pierce County to provide you with critical information quickly in a variety of situations, such as severe weather, unexpected road closures, missing persons, and evacuation of buildings or neighborhoods. Sign Up here!
Friday, December 24, 2010 9:34:00 PM