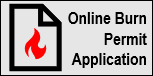 July 8, 2020
S
M
T
W
T
F
S






1

2

3

4

5

6

7

8

9

10

11

12

13

14

15

16

17

18

19

20

21

22

23

24

25

26

27

28

29

30

31






ALERT: A message from PCFD #23 regarding Covid-19


Posted: Tue, Mar 24, 2020, 1:30 PM, Expires: Wed, Mar 24, 2021, 1:30 PM

Today is Wednesday, July 8, 2020


Are you able to make decisions confidently?
Do you possess good communication and listening skills?
Are you an honest, ethical person, with integrity?
Are you a flexible, open-minded person, able to learn from experiences?
Are you a person with a plan, but flexible in dynamic, rapidly evolving situations?
Are you at ease with all types of people?
Are you willing to stop what you are doing to answer a call for help?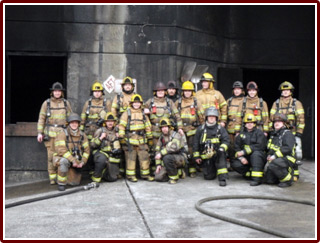 Pierce 23 Fire and Rescue is always looking for committed volunteers who wish to serve their community as a trained first responder. Being a volunteer firefighter is an exciting job that comes with lots of satisfaction, camaraderie and experience. Volunteer personnel respond to calls for help 24 hours a day, 7 days a week, in all kinds of weather and conditions. We are looking for people who have demonstrated skills and characteristics which include, but are not limited to:


Courage, dedication, assertiveness, and above all, a desire to help others in need.

High level of professionalism.

A solid work ethic.

Ability to build and maintain effective working and interpersonal relations with the community, other public safety personnel, subordinates, and superiors.

Ability to effectively communicate orally and in writing to a diverse audience.


Roles for volunteers include emergency response personnel (Firefighters/EMT's) as well as support personnel. Men and women age 18 and older who are in good physical condition and have the desire to serve as firefighters are eligible to apply for emergency response positions. Anyone age 18 or over may apply for and serve in support positions. All applicants must pass a background check and physical exam, provided by the department upon acceptance.

Volunteers with Pierce 23 Fire & Rescue do not need any prior fire or emergency service experience. Volunteers will attend weekly drills and other training classes (such as EMT training and Firefighter academy, driver/operator, water rescue, as well as other advanced training), and will be provided with all necessary equipment by the department.




Pierce 23 Fire & Rescue does not have paid or career positions available.
If you would like to join our team, please contact us here, or stop by our Headquarters Station. We look forward to hearing from you!